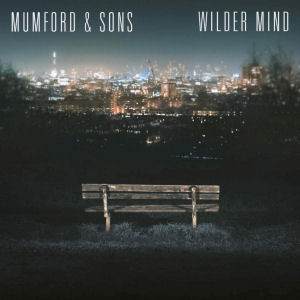 On Records Store Day 2015 (18-April) Wilder Mind was sent out in vinyl format to the following 21 record stores all over the world:

-- Rise, Bristol, UK

-- Rise, Cheltenham, UK

-- Rise, Worcester, UK

-- Rough Trade, Nottingham, UK

-- Rough Trade West, London, UK

-- Rough Trade East, London, UK

-- Dodo Beach Records, Berlin, Germany

-- Concerto, Amsterdam, The Netherlands

-- Rough Trade, New York, USA

-- Bull Moose, Scarborough, ME, USA

-- Reckless, Chicago, IL, USA

-- Electric Fetus, Minneapolis, MN, USA

-- Good Records, Dallas, TX, USA

-- Grimeys, Nashville, TN, USA

-- Stinkweeds Records, Phoenix, AZ, USA

-- Silver Platters, Seattle, WA, USA

-- Rasputin, San Francisco, CA, USA

-- Touch Vinyl, Los Angels, CA, USA

-- Hum, Newton, New South Wales, Australia

-- Real Groovy, Auckland, New Zealand

-- Soundscapes, Toronto, Canada

Customers were able to listen to Wilder Mind in store with headphones. It is unknown whether these record stores received one or multiple copies and if they were instructed to return the album(s) or if they were allowed to keep them. There might be 21 (or more) of these test pressing out there.