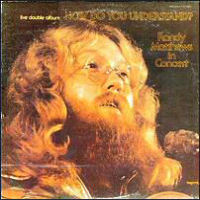 I've often thought about getting away from it all - off to some obscure Greek island, or to a mountain refuge in the Swiss Alps, or maybe to an old deserted Scottish castle up by Loch Lomond. I've often thought about going - and coming back if I ever felt like it. If I were to find the Garden of Eden, I'm sure I'd go.
It's easy for a young man to get frustrated. Dreams and ideologies seem so real, so tangible, but ever always, so far away. The year was twenty-five and in five years thirty. Nearly half over but only just begun. In the "Wilderness" without survival training.
I think about Him a lot. No longer a child. No turning back. In for the duration, as it were. Maybe a man isn't supposed to make a major impact until he's thirty-three. But that's not to say I think he shouldn't try.
Remember those great men of faith? Did you ever wonder if the dues they paid were anything like your own? If have, but I don't see any of the usual signs of greatness. Maybe it's after you turn seventy-five and can't talk that people remember. But that's fine because it's easy enough already to be too concerned about things that aren't really important.
Direction. It's the direction you take that's important and it's the path you walk that makes the difference.
This album will give direction to some, to others a strong arm after a hard day of climbing and hopefully, to many, a Light they'd never seen before.
Our future is uncertain, our destiny is not. There is Light for those who see. Now it is only a glow in the East. Soon it will be the Morning Star.
Side 1 19:30

A1 Holy Band 2:45

A2 Quartet Rap 3:30

A3 Dill Pickles 2:00

A4 The Bad Has Made It Better 2:20

A5 Guiding Light 3:10

A6 The Deli 1:15

A7 Sunny Day 3:40

Side 2 14:24

B1 Important Things 2:30

B2 Love 5:25

B3 Darling I'll Be There 2:20

B4 Where Were You? 0:40

B5 Wounded Warrior 2:50

Side 3 14:13

C1 Country Faith 10:00

C2 Christmas (White House Shuffle) 0:55

C3 Pharaoh's Hand 3:35

Side 4 21:20

D1 Evacuation Day 3:15

D2 Hand 3:45

D3 Oh My 2:45

D4 In The Morning 4:10

D5 The Picnic 3:50

D6 Didn't He 3:50

21 tracks, 69:27